Voting Dates, Links, and Information
NOTE: There has been a re-districting this year.  Your voting location has most likely changed from previous elections.  Please review the links below to make sure you are familiar with where to go to vote.
Register To Vote
Deadline To Register:
To vote in November 8th, 2022 Election:
Tuesday, October 11, 2022
Register to Vote:
Early Voting
7:00am – 7:00pm
From Monday, October 24th, 2022
To Sunday, November 6th, 2022
Early Voting Information and Locations:
Mail in Ballots
Deadline to Request Main-In Ballot:
5:00pm, Saturday, October 29, 2022
Deadline to Return Mail-In Ballot:
7:00pm, Tuesday, November 8th, 2022
Request Mail-In Ballot:
District Location and Map
District 26 includes many parts of Palm Beach County, including, but not limited to: Delray Beach, North Boca Raton, South Boynton Beach, Wellington, and Belle Glade.  Please see the map below which shows the boundaries of District 26.
Scroll down to see the maps individually.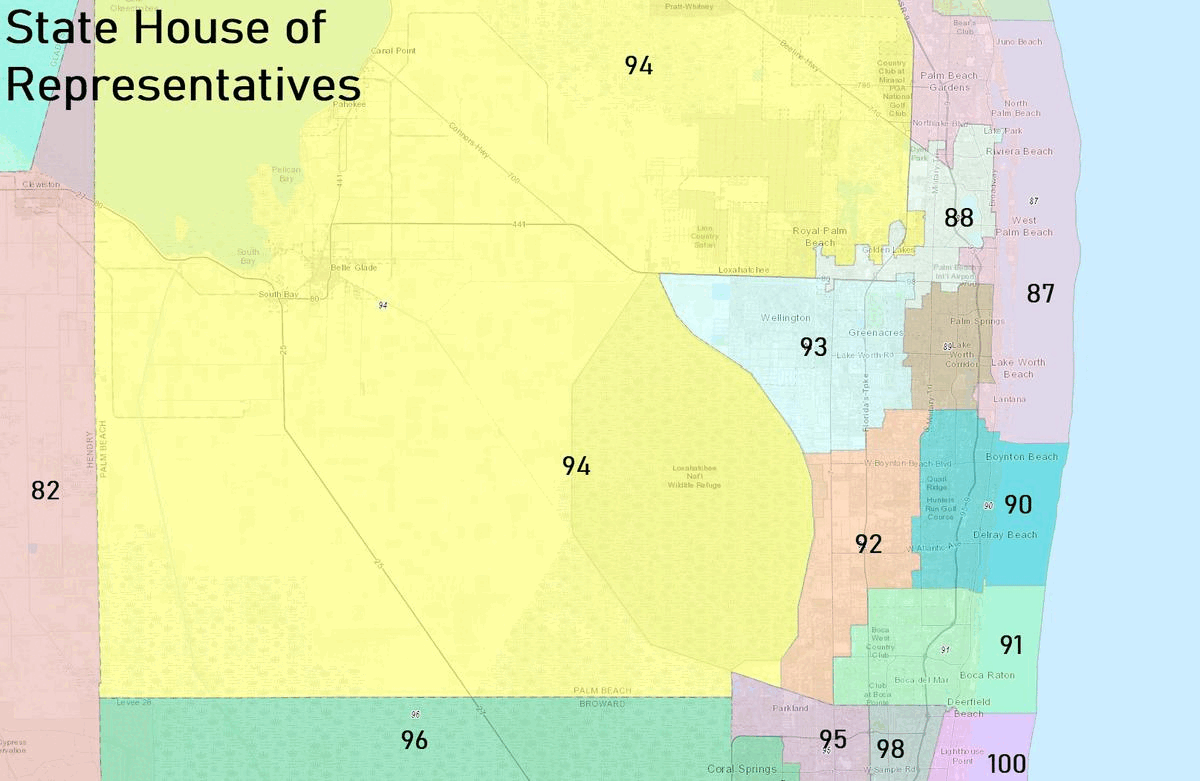 U.S. Senate
The two U.S. senators are not divided into districts.