West Palm Beach Gun and Knife Show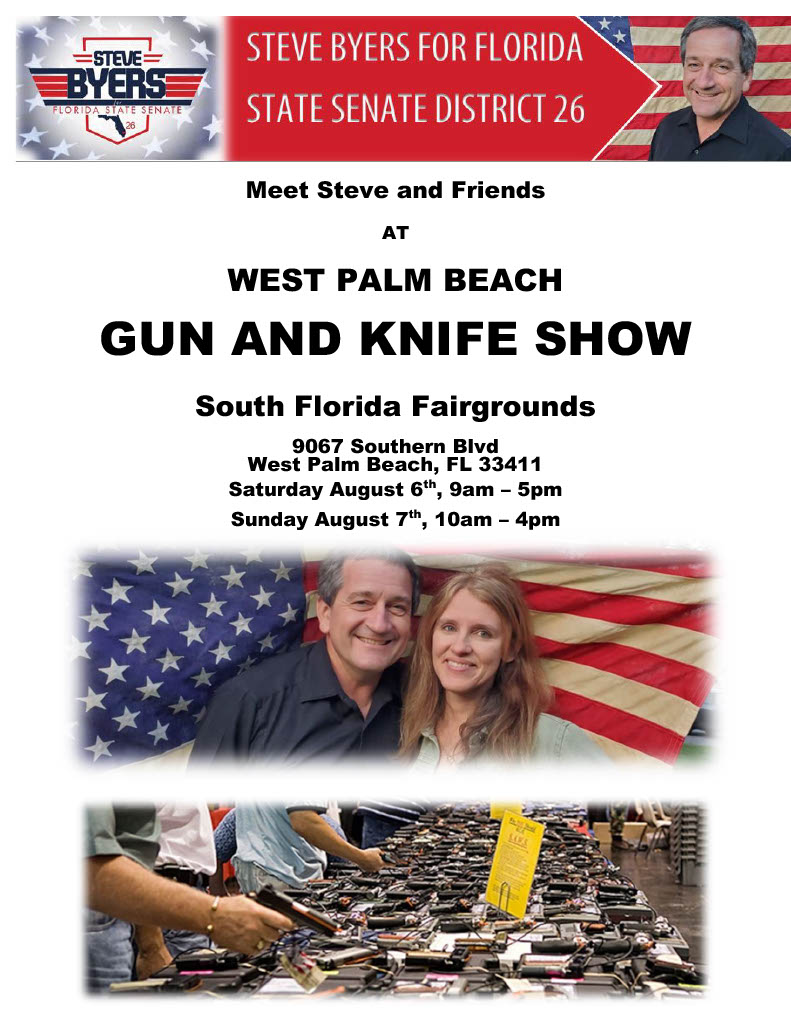 Location:

South Florida Fairgrounds
9067 Southern Blvd
West Palm Beach, FL 33411
Times:
Saturday, August 6th, 9am – 5pm
Sunday, August 7th, 10am-4pm
Palm Beach Republican Executive Committee
Candidate Forum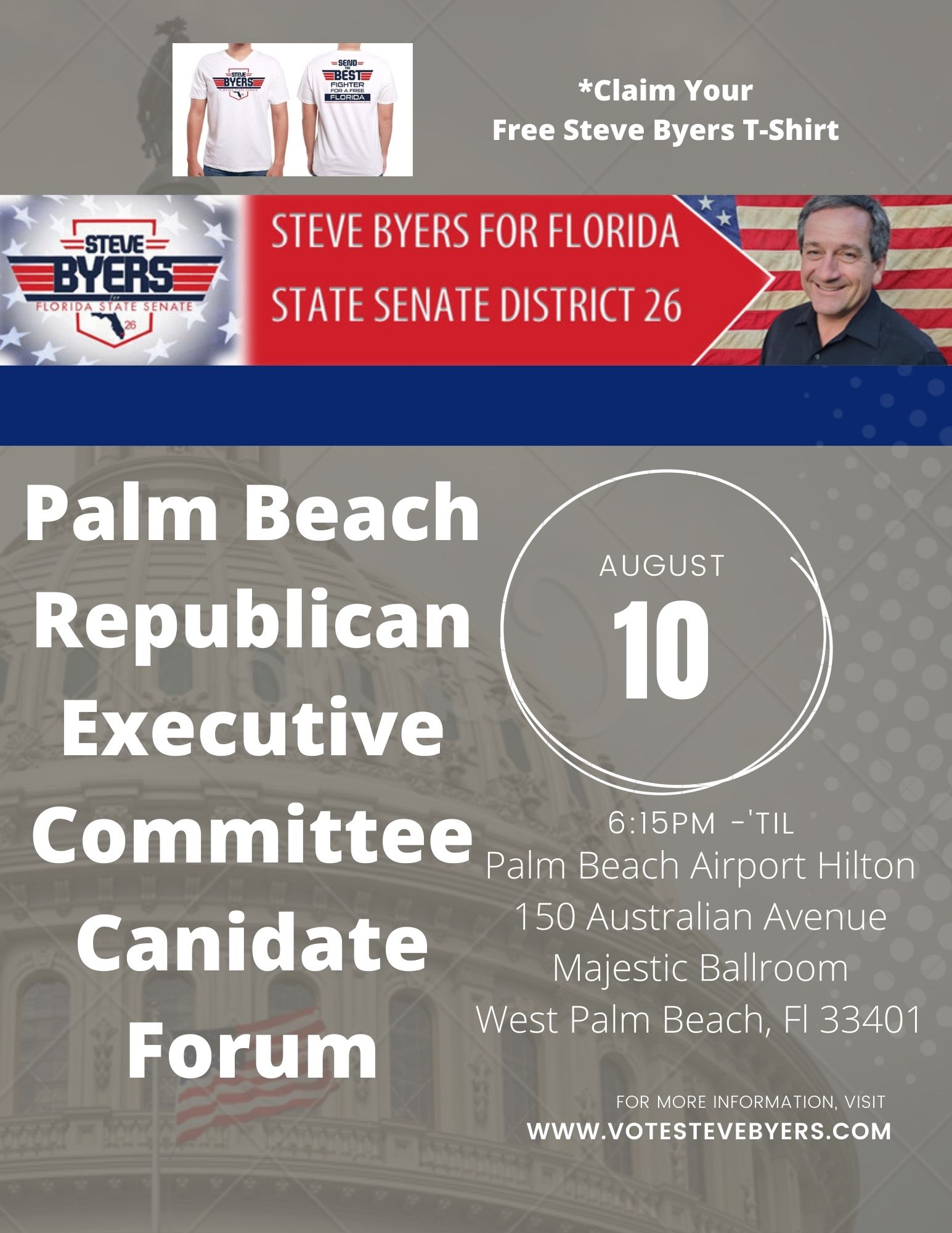 Location:

Palm Beach Airport Hilton
150 Australian Ave
Majestic Ballroom
West Palm Beach, FL 33401
Times:
Wednesday, August 10th, 6:15pm – 'til
Meet Steve
Steve is available every Saturday from 9:30 AM to 11:30 AM.
Meet and chat with Steve.
Join him at his honey bee farm during "honey pickup" hours.
Stop by during this time for 10 to 15 minutes or until the bees stings get too bad.
Don't miss the BUZZZZzzzz
Stop on by.
Not necessary but appreciated: Click the button on the right to RSVP so that we know you are coming.
Freedom.   Vote it back so we don't have to take it back!
Tuesday, November 8, 2022